How To Change Facebook Language Back To English: You may have your Facebook displaying a language you don't understand such as in Arabic or French, eventough you know how to change your Facebook Language settings but due to the fact there is a change in the language already, you may find it difficult to achieve, well don't worry, this article will guide you to change your Facebook Language settings back to English
Simply follow the step by step guideline below to fix your Facebook language settings back to English;
Sign Into Your Facebook Account
Go Into Your Account Settings. That is the little upside down triangle, and when the menu drops down, it is divided into five sections with gray lines. The Settings option is in the fourth section, third item down.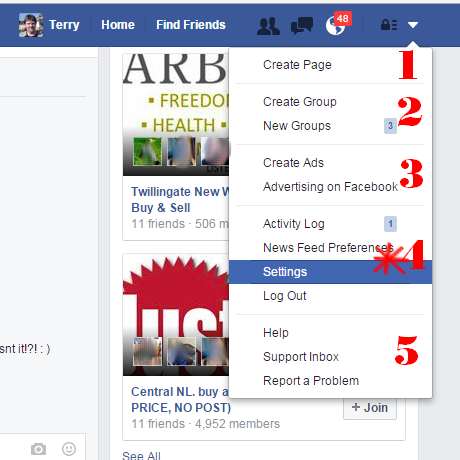 Click on the Language symbol, blue ball, below the red ball with a white dash in it, and above the world globe.
Then, in the first line, click on the Edit option, whatever language it is in.
Then you get an option to choose your language in the drop-down menu.
Finally, click on the Blue Button, that in English, says Save Changes. It should work immediately.
Check out: Archived Messages on Facebook
Now that you've fix the language issue, kindly help someone out there too who has the same problem by sharing this article with them.